Have you taken your little ones to the Hoover Library lately? The summer months offer numerous programs for children of all ages including musical shows with flexible scheduling great for working around nap times, lunch and Mom's busy schedules. The summer reading program encourages children of all ages to enjoy reading.
This week the library is hosting "Rolie Polie Guacamole", a children's fun, sing-a-long, band that is the winner of the prestigious Parent's Choice Award. This band's claim to fame is that they are probably the hardest working children's band around traveling the country and producing albums.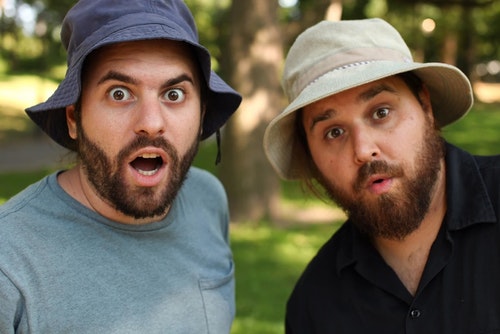 The program takes place in the library theater, where there is not a bad seat in the house. The chairs are very comfortable and the venue is small enough that it is not overwhelming for children. Show hours are as follows:
Tuesday - June 26th
10:30-11:30 a.m.
2:00-3:00 p.m.
6:30-7:30 p.m.
Wednesday - June 27th
10:30-11:30 a.m.
2:00-3:00 p.m.
Thursday - June 28th
10:30-11:30
2:00-3:00
June 29th the library also offers "Movers & Shakers" for preschool children and their care-givers. There are two sessions, one begins at 9:30 a.m. and the second session begins at 11:00.
I thoroughly enjoyed taking my two-year-old grandson to this session several times. It was great watching him gradually become more comfortable doing the hand motions, standing and marching, etc as he followed along with the leader. The kids have the opportunity to use a variety of music makers while they sing dance and simply move to the music.
On a hot summer day, these programs give families a fun way to get out, expose children to music and rhythm and just enjoy time with family.
The library summer reading program is designed to award children with prices for reading. Children ages 0-3 have parents read to them and older children read on their own keeping track of the number of pages they read. At 200 pages they receive their first "ticket" which they use to select a "prize." At 500 pages their name goes in the bucket for a 1X drawing for a bicycle.
At 1,000 pages a child gets another ticket for a prize, then again at 1,500 pages. I have watched my 6 year old grandson get so excited over hitting each milestone and selecting a small prize. It is fun to see the competitive side come out in him and watch him delight in his growing ability to read on his own.
And did you know that you can go online and select books for your children and the library staff will pull them and have them ready for you to pick them up? What a great time saver!
Click on Hoover Library to learn more about library events and times and take advantage of all the great programs.