The newest "thing" at the Hoover Met Complex is the Climbing & Adventure center due to open soon. With 19 different elements to climb on, the fun will be endless.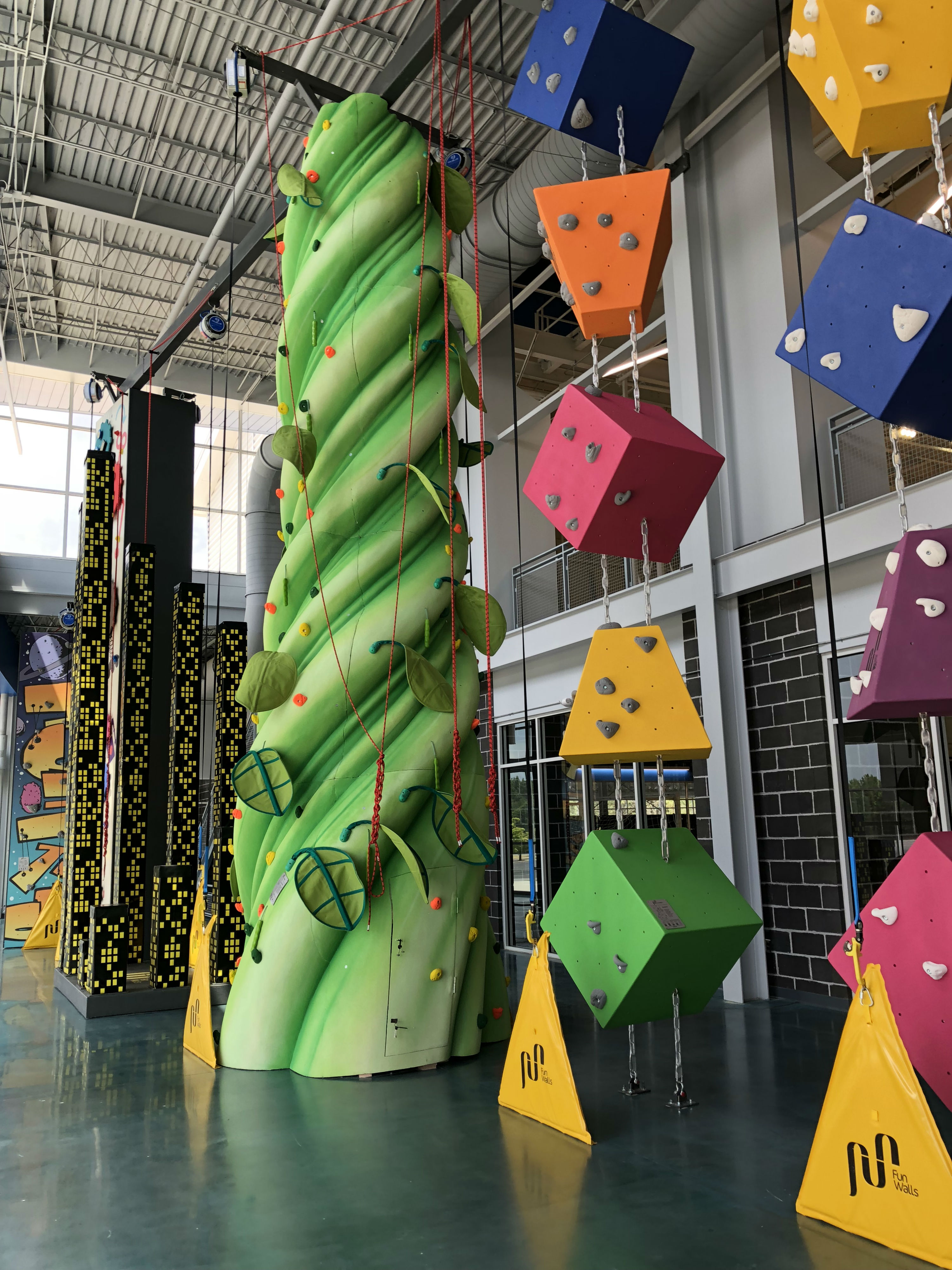 These colorful, massive obstacles feature a variety of different towers to climb. From "SpeedWalls" to the "Beanstalk" to the "Jump in the Air" to the "Fireman's Wall." there is something to challenge everyone at all levels.
Climbers will be able to schedule time blocks of:
60-Minutes
90- Minutes
120-Minutes
During that time they will have unlimited access to all the obstacles.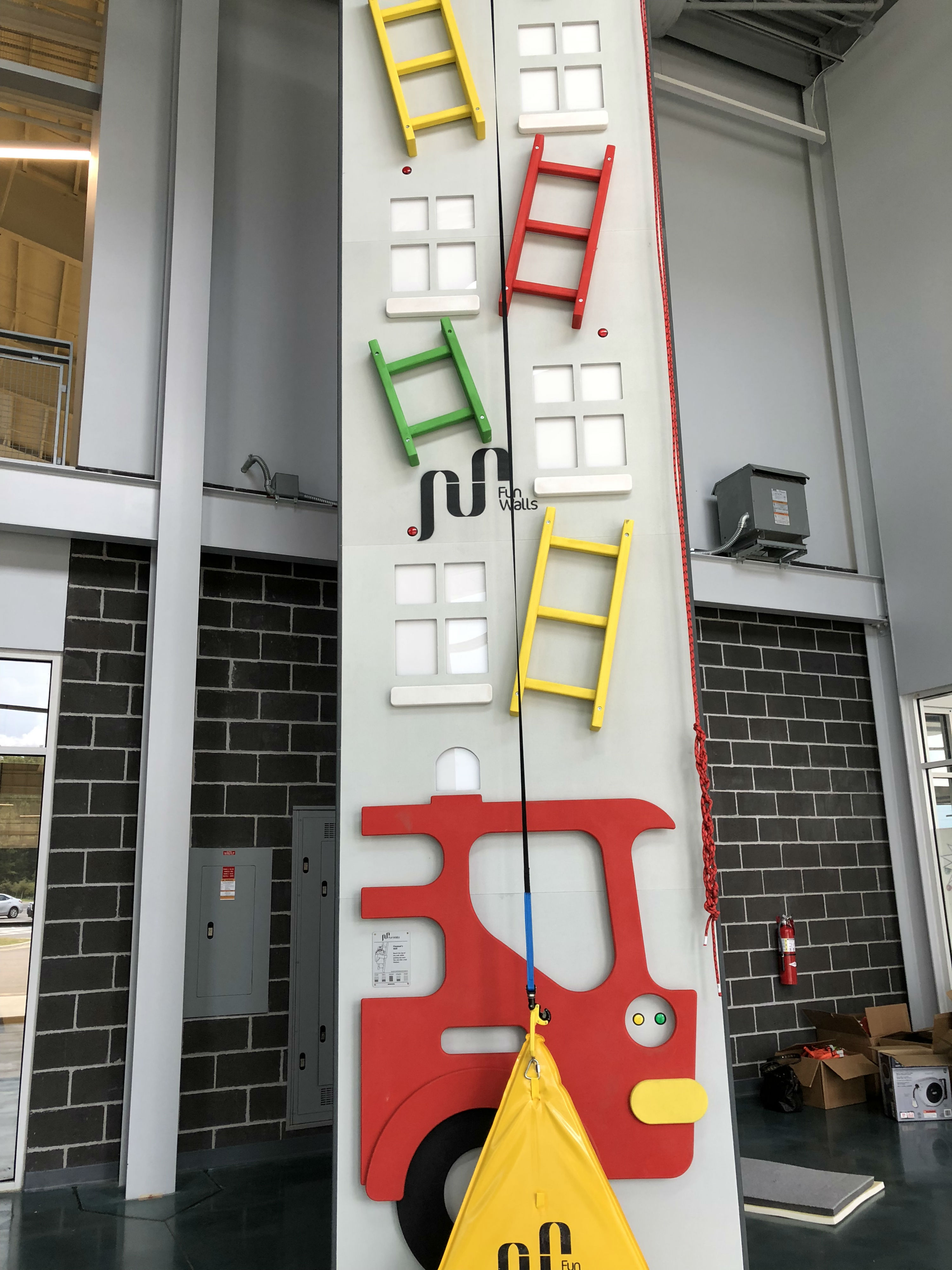 The facility is located within the Finley Center. Hoover residents will be able to schedule birthday parties here as well as group events.
Rock climbing provides a unique experience that will be challenging and fun for your group. Parties are for children ages 5 and up and include a two-hour time slot.
Everyone gets plenty of time to climb, but exactly how long you climb is completely up to you. Most groups find that 90 minutes of climbing is perfect, leaving 30 minutes for food and fun!
Staff provides a safety orientation, outfits the gear, handles the safety ropes and coaches guests. Most of all, they make sure everybody has a great time!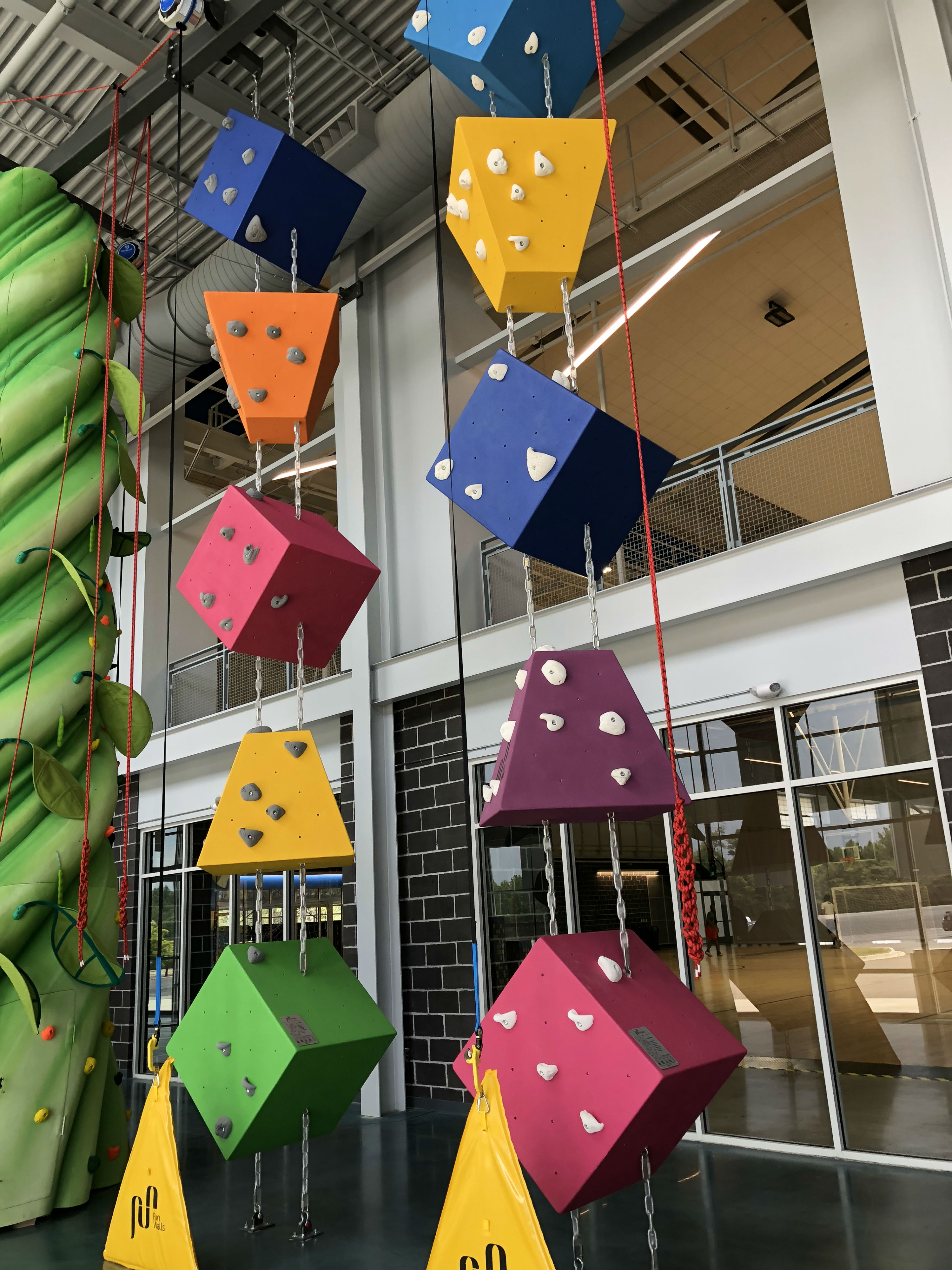 Stay tuned for the announcement of the grand opening of this great new Hoover Met feature.