Blackridge, the beautiful new Hoover, AL community offers lake front living right in the heart of Hoover. While there are still a number of lakefront lots available on the left side of the lake, the right-hand side which is Phase 2, is now open.
Lots on the right side of the lake are almost all best suited for basement home building. Once again, you have the option of bringing your own custom builder or using Signature Homes to build your dream home right on the water. If you are considering building on one of these lake lots, I am happy to schedule a private tour for you with the developer. He can talk with you about the pros and cons of each lot specific to your family needs and wishes.
The infinity pool is now dug and well on its way. It won't be long now before you and your family will be enjoying the fabulous pool and soon the amenities center that will be next.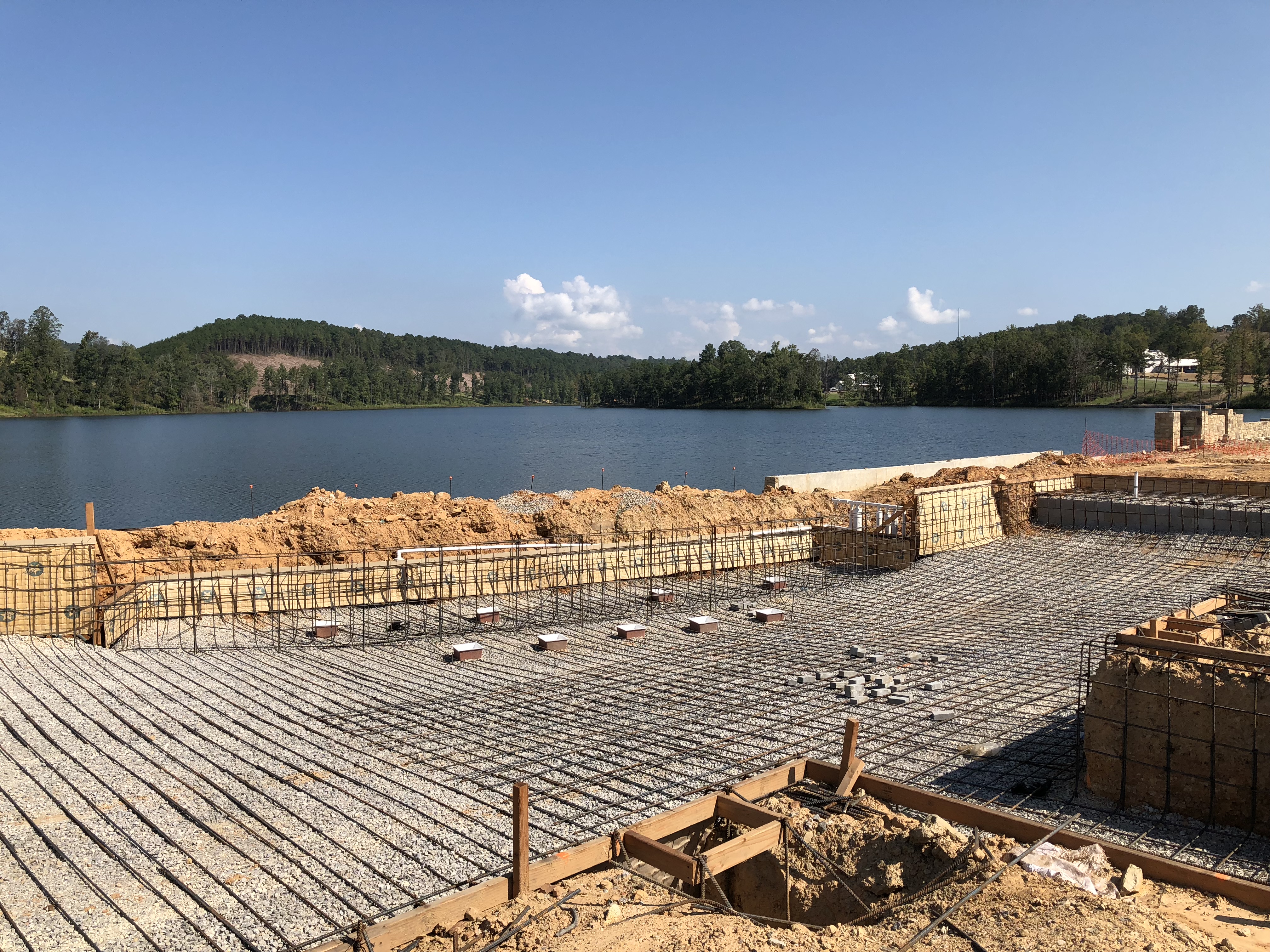 The pool is designed to run "over" into the beautiful, 100-acre, Blackridge lake.
Located adjacent to the pool will be the community dock for families living around the lake.
Additionally the road is currently being cleared for access to the lots that will back up to the Cahaba River. Many of these lots will be extra large, running 7-9 acres. Plans for the neighborhood include miles of parks and trails along the Cahaba River for the enjoyment of all. Lots of natural space and green spaces will accent the neighborhood as well.
If you are interested in information about these river lots, or Blackridge lake lots, feel free to reach out to me.
I am also happy to provide you with the design guidelines for custom home building. Call today for more information. 205-249-0097.