Find the best Homes for Sale in Riverchase Hoover AL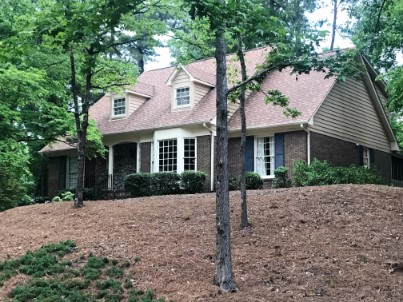 Find the best homes for sale in Riverchase Hoover AL. Riverchase is conveniently located off of I-65 and I-459 in Hoover, AL. It spills from Southern Jefferson County to Northern Shelby county and is located in zip code 35244. It is known for its rolling hills and beautiful landscapes as it is located at the foothills of the Appalachian Mountains.
Summers are warm with high temperatures running 91 degrees on average with an average low of 72 degrees. During winter months the low is typically 36 degrees and the high is around 56 degrees.
Lifestyle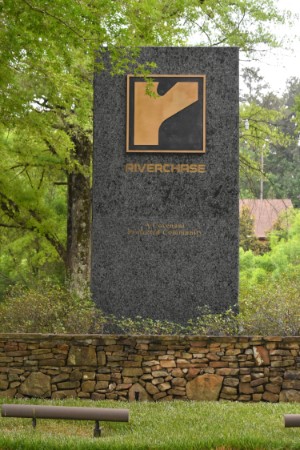 Riverchase is the oldest planned community in Alabama with a focus on lush natural scenery and homes spaced comfortable away from neighbors. Just around the corner local restaurants like Tazikis and Ashley Mac's can be found along with other favorites like Jim N Nicks Bar-b-Que. Coffee shops, ice cream parlors and hamburger joints are minutes away.
The Galleria Shopping Mall is 5 minutes from the Riverchase neighborhood. Many local shops surround the area for convenience. You can embrace all the outdoors with the expansive trails of Alabama's Oak Mountain State Park just down the road and the incredible Aldridge Gardens right up the road. The lazy Cahaba River runs through Riverchase and is great for a lazy Sunday afternoon canoe trip.
With more than 1,800 homes spread across 3,000 acres, Riverchase homes offer privacy and plush green surroundings. In Riverchase, you will find a wide variety of architectural styles and home sizes providing something for every family. There are single family homes and multi-family developments along side office and retail space. A fire station with paramedics is located in the heart of the development.
Riverchase has its own country club with an 18-hole golf course designed by Joe Lee, 15 tennis courts, a junior Olympic-sized pool, state of the art fitness center and dining opportunities featuring both fin and casual dining.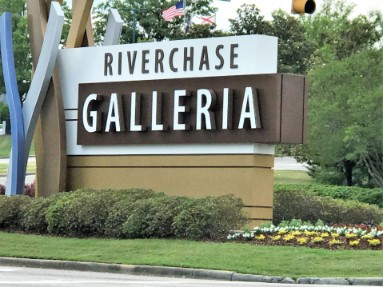 Since it's opening, Riverchase Country Club has built a reputation as one of the premiere tennis programs in the Birmingham area. Junior programs are available for children of all ages and skill levels.
Located within Riverchase is the 14-acre park called Wildflower. The park offers two playgrounds, an outdoor basketball court and a walking track surrounding the athletic field. Five laps around the track equals one mile. Public parking and restroom facilities are also available.
Schools
Riverchase is zoned for the desirable Hoover School System. Riverchase Elementary School is located just outside the neighborhood at 1950 Old Montgomery Highway. As the newest Hoover school, Riverchase serves students from K-5 grades and has around 682 students.
Middle school students living in Riverchase attend Berry Middle School, located near the campus of Spain Park High School with a student population of about 1,200. Berry is located at 4500 Jaguar Drive in Hoover. High school students attend Spain Park High School. Spain Park is the second Hoover high school with enrollment of 1,645 for students in grades 9-12. It is located off of Valleydale Road and Caldwell Mills Road at 4700 Jaguar Drive. Spain Park is one of 12 schools in Alabama to be included in the Washington Post's 2015 list of America's Most Challenging High Schools. The average ACT score for students is 24.
Homes
Riverchase is the oldest planned community in the state of Alabama. It features well-constructed homes, lush natural scenery, the top-rated Riverchase County Club and an ideal place to raise a family. With more than 1,800 homes spread across 3,000 acres, Riverchase homes offer privacy within close proximity to some of Birmingham's best schools, shopping and dining.
At Riverchase, you will find a wide range of architectural styles and home sizes providing something for everyone. Riverchase is home to multiple generations of many families – and many families move within Riverchase as their needs and family makeup change, a testament to the lifestyle Riverchase has come to offer.
From townhomes and condos to large, expansive homes, there is something for every family need. Home prices range from $300,000 to $800,000+. The original land plan for Riverchase called for the homes to be tucked in and among the trees in the rolling hills of North-central Alabama. More than 30 years later, Riverchase homes are testament to that original vision. Enjoy the privacy and convenience this neighborhood offers.