Sorry! None of the listings on this page could be mapped.
Lifestyle
Plans include a 5.5-acre community park in the Lake Wilborn with a whiffle ball field, basketball court, farmers market, community garden, four cornhole courts, playground, grilling and picnic area, stage and movie screen area that overlooks an open lawn, observation tower and pavilion, hammock hangout and slacklining area, and a walking path around the entire park.
Lake Wilborn has a beautiful amenity center for residents which houses a work-out facility, a game room, meeting rooms and a large community pool. The pool has life-guards on duty at all times when the pool is open. Lake Wilborn is just down the street from the Hoover Metropolitan Sports Center with baseball and soccer fields and the tennis courts and splashpad and a park to come soon.
Restaurants and shopping are minutes away and new developments are under construction now including a coffee shop, an ice cream parlor and retail shops. The Riverchase Galleria, one of the largest shopping malls east of the Mississippi River is located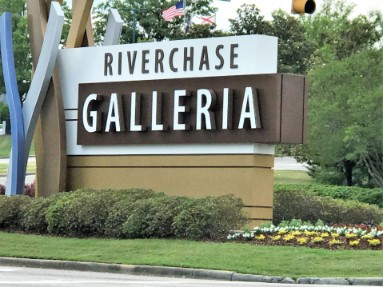 minutes away. Nearby is Jim n Nicks bar-b-que, a favorite of locals with its savory flavors and laid-back atmosphere. Be sure to grab a piece of their famous pie. And Tazikis, a family-owned restaurant provides lots of healthy options and is close by. And of course, you will find the all-time favorite, Chick-fil-A fast food restaurant just down the street.
Enjoy the outdoors at the Moss Rock Preserve just minutes away with its beautiful 349 acre nature preserve abundant with forest systems, large rock outcroppings, streams, waterfalls, wildlife, and other unique natural features.
Schools
Lake Wilborn is zoned for the award-winning Hoover School system with all the schools located within 2 miles of the neighborhood. Hoover High School has a dynamic campus and serves a student population of approximately 2,950 students. With personalized, differentiated learning, numerous academy programs, an International Baccalaureate Program, and a low student-teacher ratio, the school operates as and has the feel of a much smaller campus. Of note, Hoover HS exists as one of only 136 high schools in the US offering the AP Capstone Diploma, in addition to the Alabama high school diploma. Hoover High School is located at 1000 Buccaneer Drive, Hoover, AL 35244. Bumpus Middle School is made up of 6th through 8th grade and is located within a half mile of Lake Wilborn at 6055 Fleming Parkway, Hoover, AL. Brock's Gap Intermediate School is composed of 400 third through fifth grade students. It is located down Hwy 150 at 1730 Lake Cyrus Club Drive, Hoover, AL. South Shades Crest Elementary School is an environment that is student centered. The staff is dedicated to providing students with opportunities that foster lifelong learning by teaching skills, knowledge and behaviors students will need as responsible citizens in the global community. Classes are self-contained with a student-staff ratio of approximately 18 to 1 in kindergarten and first grade, and 20 to 1 in second grade. It is located at 3770 S Shades Crest Rd, Birmingham, AL 35244
Homes
Lake Wilborn is the newest Signature Homes community located in Hoover, AL off I-459 at Exit 10. Turn into Trace Crossings and follow Stadium Trace Parkway until you reach the Lake Wilborn community. The neighborhood is located in Shelby County, in zip code 35244. The first phase of 203 homes in Lake Wilborn is complete and the second phase is well under way. The feel of Lake Wilborn is a superior architectural style with resort like amenities.
These homes range in price from $300,000 to the $500,00's. Plans include single story homes, 2 story homes and some basement lots. Lots and floor plans are designed to meet the needs of growing families and couples downsizing as well. One of the favorite home features that Signature Homes has added to their floor plans is the option for "moving walls." Two walls of glass are designed to move back one into the other creating an open space.
Along with this open concept, many home buyers are choosing the outdoor fireplace option. Wrap around front porches and open concept living are just a few of the features that make Signature Home Builders a favorite. Signature is known for building the Award- Winning Ross Bridge Community located just miles from Lake Wilborn. Lake Wilborn is adjacent to the Trace Crossings neighborhood, located in the heart of Hoover. Just down the road from Lake Wilborn, is Blackridge, another Signature Home community.