Find The Best Homes For Sale in Helena AL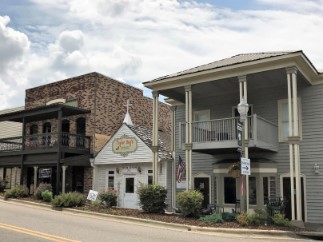 Find the best Homes for Sale in Helena Hoover AL. Helena is a city in Jefferson and Shelby Counties in the U.S. state of Alabama. Helena is considered a suburb of Birmingham and part of the Birmingham-Hoover Metropolitan Area. It is also one of three cities, along with Alabaster and Pelham, that make up the area known as "North Shelby" or "North Shelby County". It is ranked as the 35th largest community in Alabama. Helena is located off I-65 South. The Helena zip code is 35080. Summers are warm with high temperatures running 91 degrees on average with an average low of 72 degrees. During winter months the low is typically 36 degrees and the high is around 56 degrees.
Lifestyle
As of the 2010 census the population of Helena was 16,793. Helena is highly regarded as a place to live and raise children; Business Week named Helena the 13th "Best Place to Raise Your Kids" in 2007. It has the eighth lowest crime rate per population in the U.S., and the city was ranked in Money Magazine's 2007 list of "Best Places to Live: Top 100" in the U.S., placing at number 91. Helena has a fun shopping/restaurant/park area known as "Old Town". One of the local dining spots is "The Depot" where you can grab a burger and fries. Folks enjoy walking around the park and watching the waterfall in Old Town while the train rolls by. The amphitheater park is also located in Helena's Old Town district and is used hosts many events like outdoor concerts, festivals and movies. Every year on the second weekend in May, the town enjoys the Buck Creek Festival with fireworks, music and food for all. Helena is known for its small town feeling and warm community.
Schools
Helena has one elementary school, one intermediate school and one high school. And is part of the overall Shelby County School system. Families rave about the elementary school because of the longevity of the teachers and the great staff. Because the community is relatively small, people feel like they really get to know the teachers and each other. The present site of Helena Elementary School is the former home of Helena Junior High School which was opened in 1925. The building has undergone multiple additions and renovations in the past 87 years. The school is located at 187 3rd St., Helena, AL. With 800+ students and 87 faculty and staff members, Helena Elementary is one of the largest elementary schools in the district. Helena Middle School has over 1000 students in grades sixth through eighth and there are over 80 faculty and staff members. Helena Middle School's mascot is the Husky and the school colors are blue, silver, and black. It is located at 1299 Hillsboro Pkwy, Helena, AL. Helena High School opened its doors in the Fall of 2014. The school's mascot is the Huskies and the colors are silver, black and bright blue. HHS currently serves more than 1,000 students. It is located at 1310 Hillsboro Parkway, Helena, AL. The Helena High School building offers a wireless environment for students and faculty. It also includes classrooms that can double as storm shelters. One special program offered at the high school involves the partnership of Lemak Sports Medicine and Helena High School to offer sports medicine courses for students.
Homes
Helena has a number of planned community housing developments with price points from $180,000 to $400,000. Homes range from garden homes built on slabs to large estates with full-size basements. One of the popular newer communities is Hillsboro is a master-planned, new home community set within the wooded hills of Helena, AL in Northern Shelby County and convenient to downtown Birmingham, AL.
Situated on 3,600 acres, this new home community is made up of several distinct neighborhoods offering new home-styles for everyone from the firs -time home buyer, to move-up home buyers to those looking to downsize. The new homes for sale in this community are totally integrated with a planned trail system that connects to public schools, residential neighborhoods within Hillsboro, and with the important natural resources that enhance the property. Thoughtfully developed by renowned USS Real Estate (A Division of US Steel), Hillsboro combines a diverse selection of home-styles, award-winning schools and a village center with convenient shops and services. Enjoy all the beautiful communities that Helena has to offer. There is something for every family need.