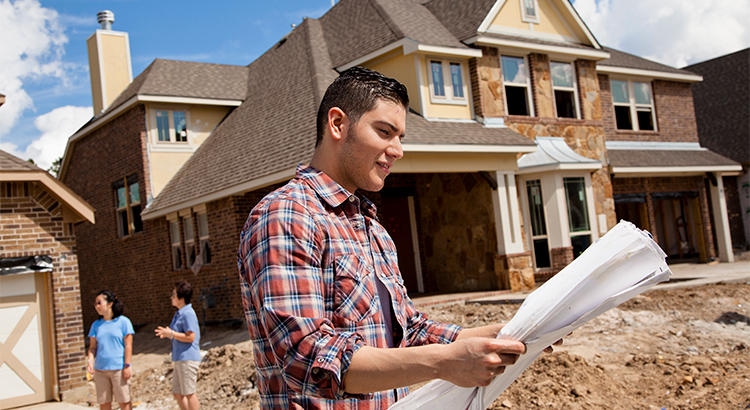 Many home buyers have turned to new construction as a housing option with the lack of existing inventory on the market. When you buy a newly constructed home instead of an existing home, there are a few extra steps that need to be taken.
To ensure a hassle-free process, here are 5 tips to keep in mind when considering new construction:
1- Hire an Inspector
Although builders have strict building guidelines and codes they must follow that are put in place by the city, a home inspector will have your best interest in mind. When buying new construction, you will have between 1-3 inspections, depending on your preference.
Typically you will have a foundation inspection, a pre-drywall inspection and a final inspection. These are important because the inspector will often notice things that the builder may have missed. Remember, the builder may have 20-50 homes under construction at any given time and there are ample opportunities for mistakes.
If possible, attend the inspection so that you can ask questions about your new homes and make sure the builder corrects any problems found by the inspector.
2- Maintain good communication with your builder
Beginning with the pre-construction meeting when you go over all the house details with your project manager, be sure to discuss your expectations for communication. For example, will the builder email you every Friday with progress updates? If you are an out-of-town buyer, will you receive weekly photos of progress? Can you call the builder and if so, how often?
3- Look for builder's incentives
The nice thing about buying a new home is that you can pick out the finishes that you want. However, there is always a price for extras and they can add up quickly.
Some builders offer incentives that can help reduce the amount you spend on your home. Do your homework and see what sort of incentives the builders in your area are offering.
4- Schedule extra time into the process
There are many things that can impact the building process. Of course weather is one of the biggest issues. Rain can delay pouring the foundation as well as other necessary steps at the beginning of construction.
Working around the schedule for city inspectors can also add time to a construction process if its a particularly busy construction season.
Most builders have already added a 1-2 week buffer into their timelines but if you are also in the process of selling your current home, you must keep that in mind. Nobody want to be between homes for a couple of weeks.
5- Visit the site often
As mentioned earlier, be sure to schedule time with your project manager at least weekly to see the progress on your home. It is easy for someone who is not there all the time to notice little details that the builder may have forgotten or overlooked. And, be sure to take photos as the building progresses. You might need them later to see exactly where that pipe is or where those electrical connections are once they are covered up with drywall.
Bottom LIne
Watching your home come to life is a fun and exciting experience that can sometimes come with hassles. To avoid some of these headaches, keep these tips in mind.
If you are ready to put your current home on the market and find out what new construction is available in our area, certainly call me to discuss it in details. I am here to be a resource for you.