Jeanie Shea Rises to Any Challenge and Makes Things Happen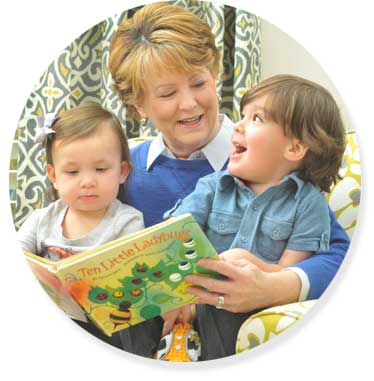 When Jeanie Shea sets out to achieve something, you can be just about certain she'll accomplish it. Although she'd neither run nor walked for sport in her life, this former healthcare professional completed a marathon at age 45 after six months of rigorous training and fundraising with the Leukemia/Lymphoma Team 'N Training Program. Never mind that she had to rise before dawn on dozens of Saturdays, Jeanie was in it for the long haul. With trademark energy, confidence and perseverance, she again proved to herself she could accomplish any goal she sets her mind to.
A Sure Bet in Business
Jeanie's proven ability to reach any goal she sets her sights on has yielded success in many areas of her life. Yet nowhere has it made a bigger difference than in her thriving career as one of the premier Birmingham area real estate professionals. Drawing on her healthcare background in negotiations and customer service, she's highly sensitive to clients' needs, as well as responsive and superbly efficient at doing what it takes to achieve their objectives.
With the same tenacity she used to rise to the top of the corporate ladder in healthcare, Jeanie focuses her energy on what buyers need to reach their lifestyle dreams and what sellers require for a successful transaction. Her creative marketing skills are an additional boon for sellers.
Her grasp of related technologies translates into broad exposure for their property, while enabling her to offer time-saving alternatives for buyers. Whatever your Over the Mountain home buying or selling needs, For Sure Success in Real Estate, count on Jeanie Shea. Give her a call today!